Based on MALSINGMAPS recommendations, made this an enjoyable trip. thanks to all of you. I'm just regurgitating some info all of you know so well…
September 01-08, 2007.
Day 1: Singapore – Air Papan – Kuantan (Swiss Garden)
Left Singapore at around 5am, had a slow easy drive and reached Air Papan well after sunrise at about 7:45am. 4 adults and 2 kids were glad for a break. The beach has many mamak stalls serving food like rotis and beverages. They also have 'tayar tubes' for rent.
We had some drinks and rotis, while the kids had a go at being tarzan with a rope hung from a tree. No breaks after this, and it's all the way to Kuantan for lunch.
Kuantan.
We stopped first at Teluk Chempedak, which is the nearest beach to Kuantan Town. This is where Hyatt Regency Kuantan is situated.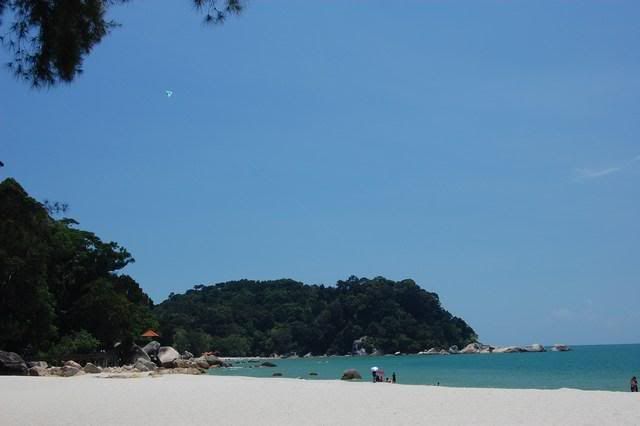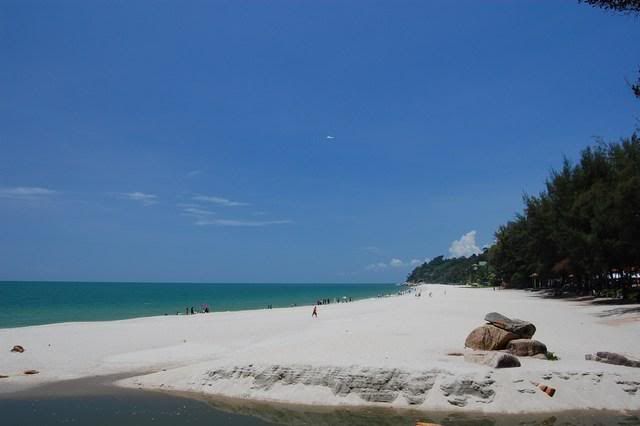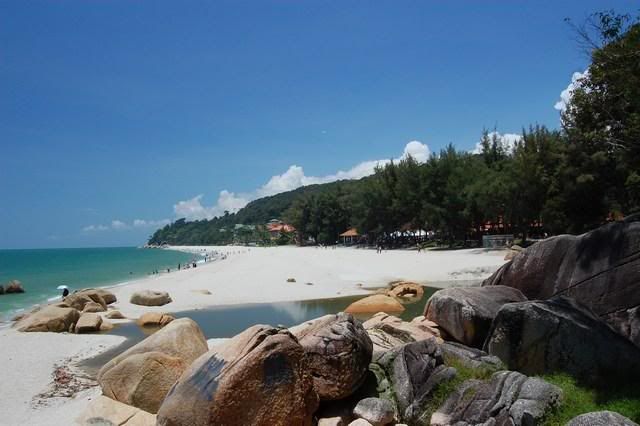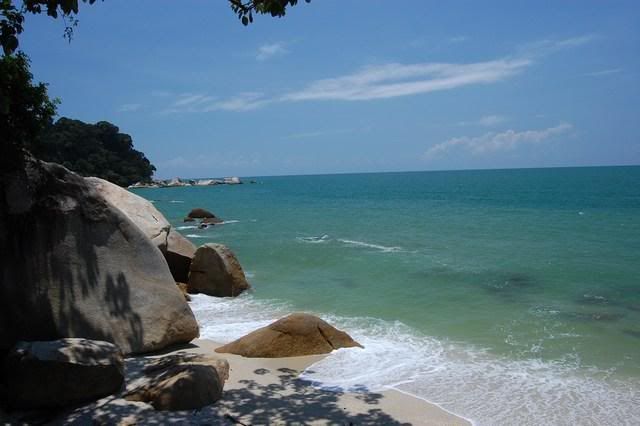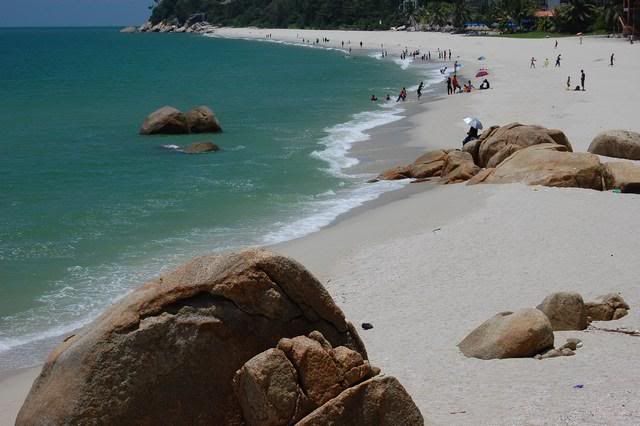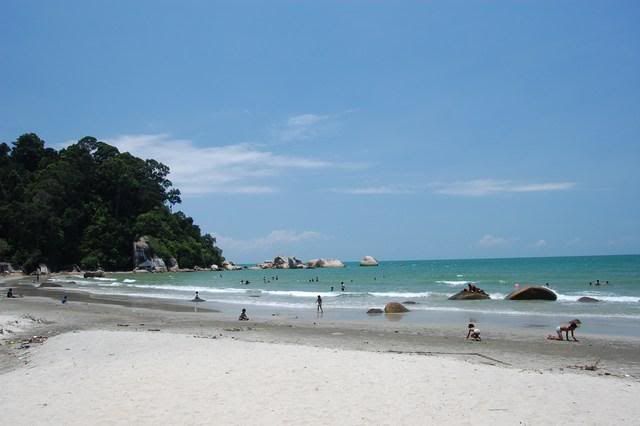 Lots of eating places here, had lunch at Macdonald's to make the kids happy. It's a nice place to visit, but downside is that it's fairly crowded. From the main area, there's a railed walkway that leads to the next cove, and it's nicely peppered with lots of rocks.
From here, we went on to our hotel for the next 3 nights, Swiss Garden.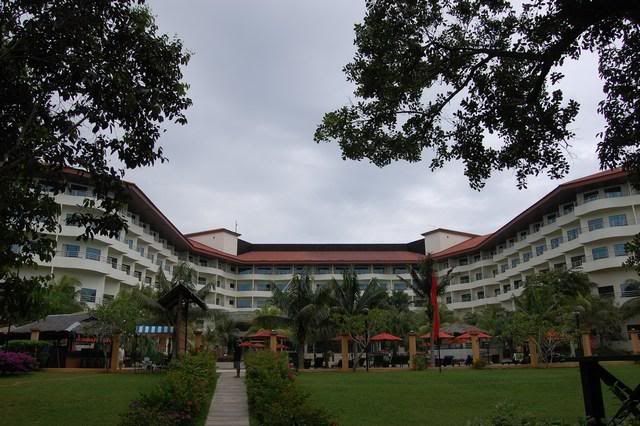 The beach just outside the resort is nice.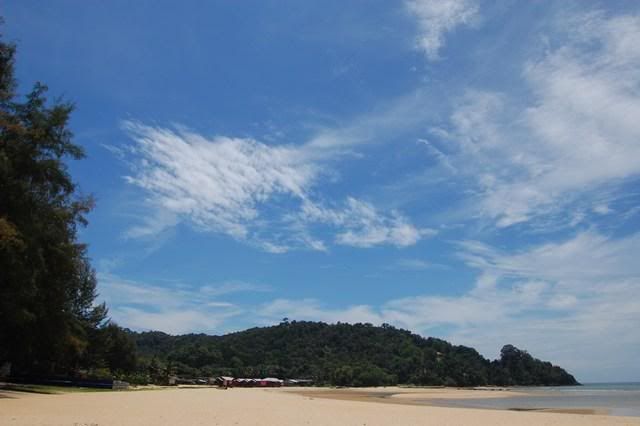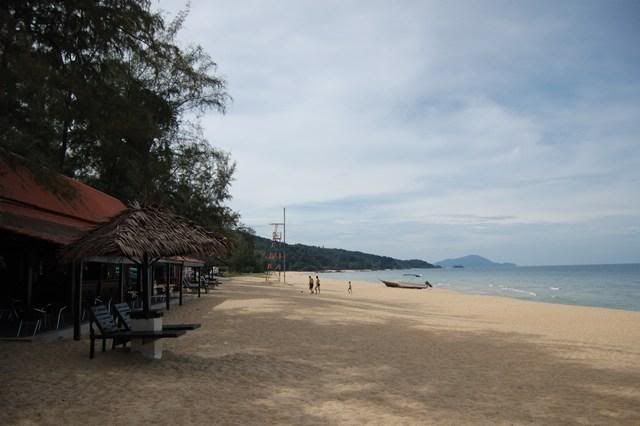 Day 2 Gua Charas – Kampung Sungei Lembing – Sg Pandan Waterfalls
We headed out to visit the caves at Gua Charas. It was a good 10min climb to the caves proper, via a mixture of steel, bricked and concrete steps. Note you have to pay 2RM for the parking, and 3/2RM adult/child for access to the caves.
Guard Dog at the office.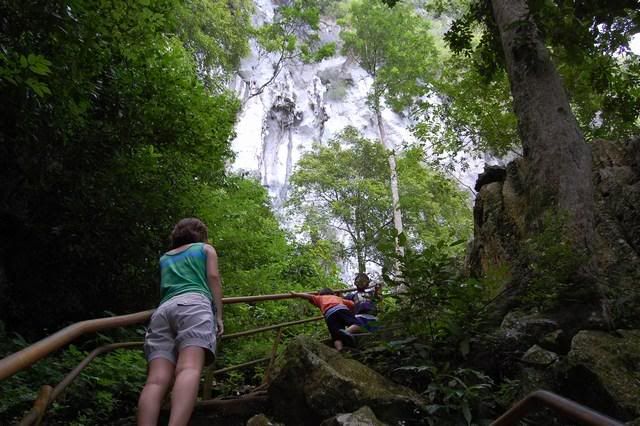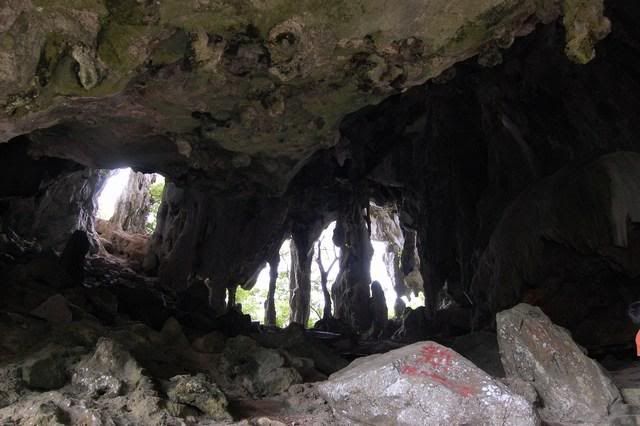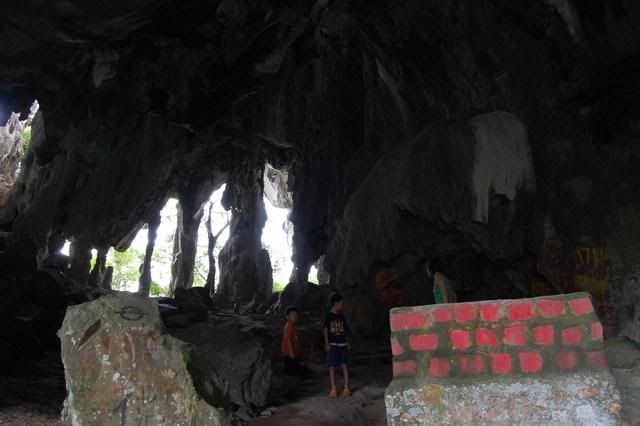 There are 2 portions to the caves, the lower one contains a large/huge Sleeping Buddha, whilst the other one is just an open cave/tunnel.
After the caves, we went to an ex-mining town which is like Singapore 50 years ago. I mean, I'm not that old, but that's what my parents say. There's supposedly a nice little museum full of old stuff from the mining days and knick knacks, and it's supposedly worth a visit. But I was in a rush.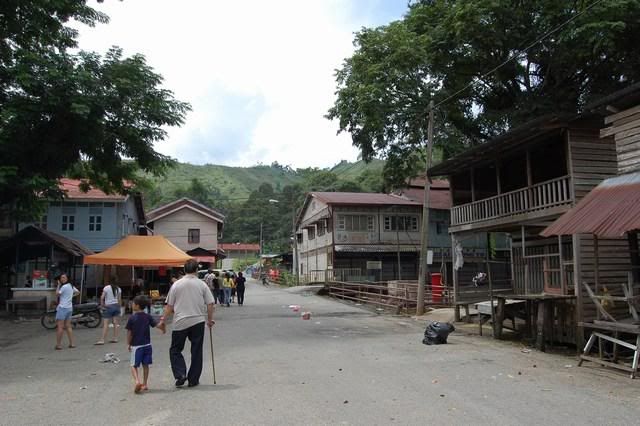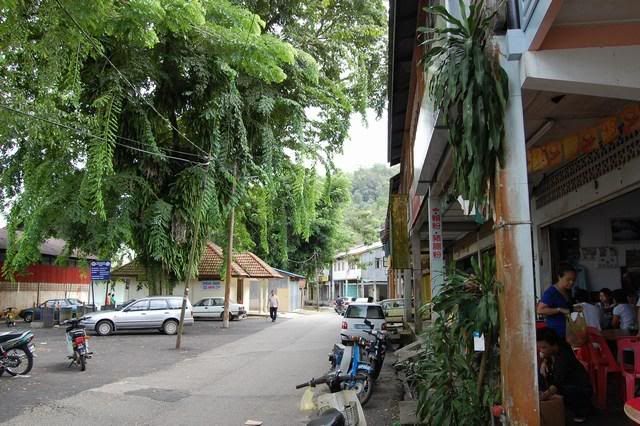 There's no shortage of food here as there is (of all things) a 'hawker center'. The famous noodle shop is Ah Foong 阿凤or 凤姐noodles, I can't remember, it's always sold out by late morning and we were too late. The noodles from the other shops were nevertheless quite good. Firm with good bite, allegedly made from the 'mountain waters'. A popular local dish is the tomato sauce noodles 茄汁面, not bad really.
After lunch, we revisited a favourite waterfall at Sungei Pandan. There is a nice little suspension bridge here, and it's really a park. You'll have to pay 3/2RM adult/child to enter the park. It's quite out of the way, and you'd have to make your way past somewhat bad roads, and a gravel quarry, thinking you're lost half the time, but when you get there, you'll see the entire carpark full of cars.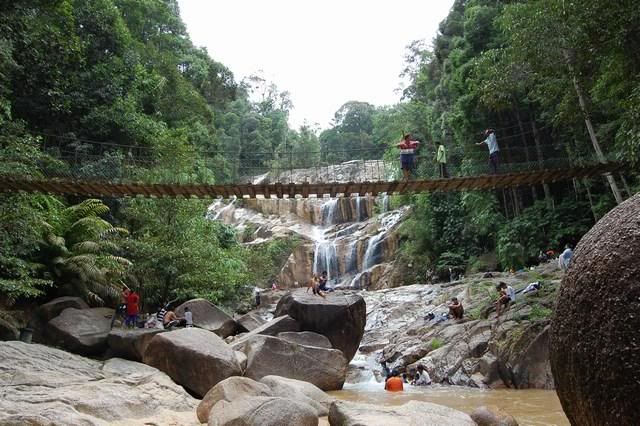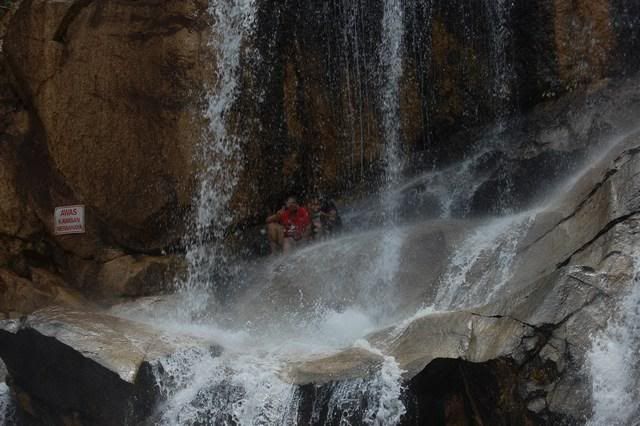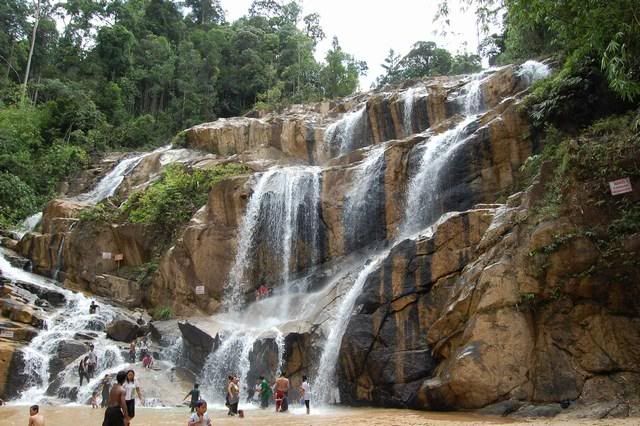 Day 3 Mucking about Kuantan Town
Day 4 Kijal, Trengganu
We checked out and proceeded to our next hotel in Trengganu. On the way we stopped by the turtle sanctuary, which is right beside Club Med Kuantan. As this is our second visit, we didn't go for the night release. What happens is that the Centre collects the turtle eggs to protect and hatch them, and after the baby turtles hatch, they are released. Visitors would come to the Centre at around 10:30pm, and after a short introduction on turtle conservation, they would all troop out to the beach. Standing behind a line drawn in the sand, each participant (children have priority) would be handed a baby turtle, after much molestation, the participant would set the turtle down and let it crawl it's way into the ocean, and into the waiting jaws of bigger predators.
We stopped by beaches like Cherating Beach, Chendor Beach.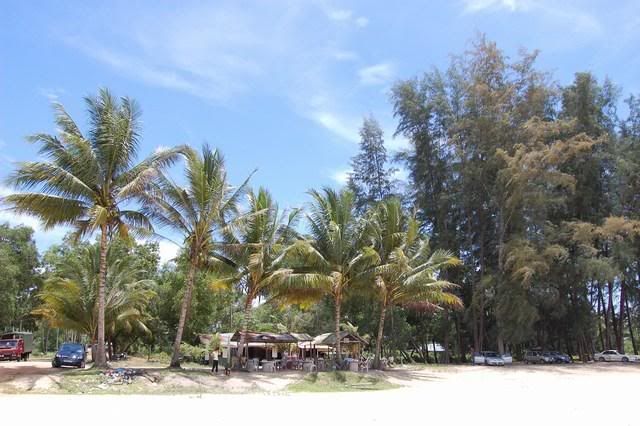 It was a short drive, and we stopped in Chukai to have lunch at a local restoran called Tong Juan, cheap and not bad. We arrived at Awana Kijal quite quickly as it was less than 100km away.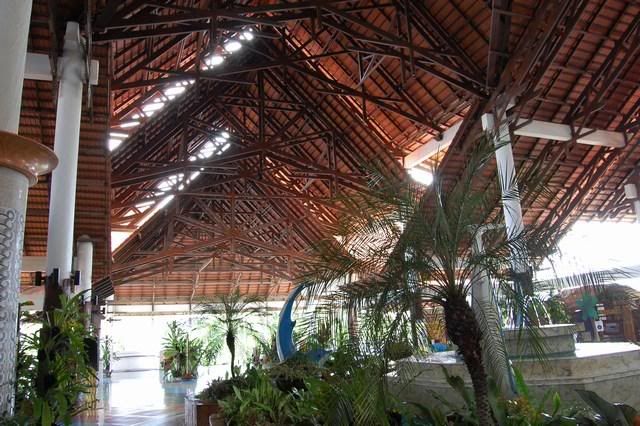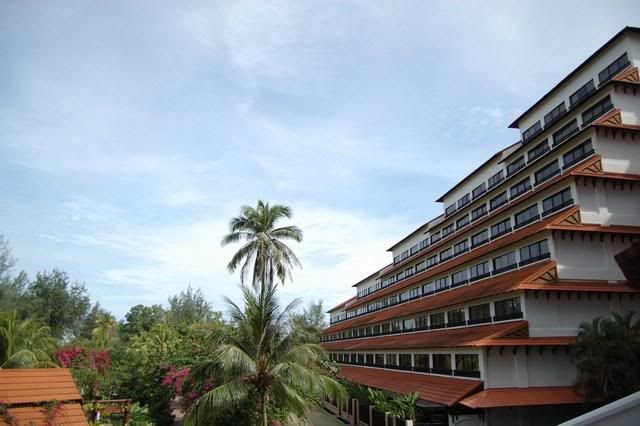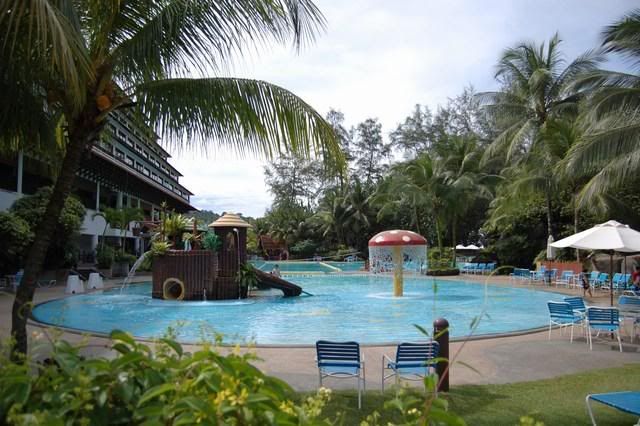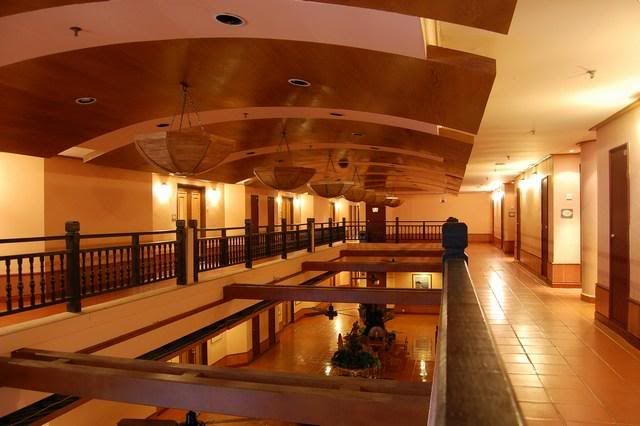 The beach outside is quite nice too.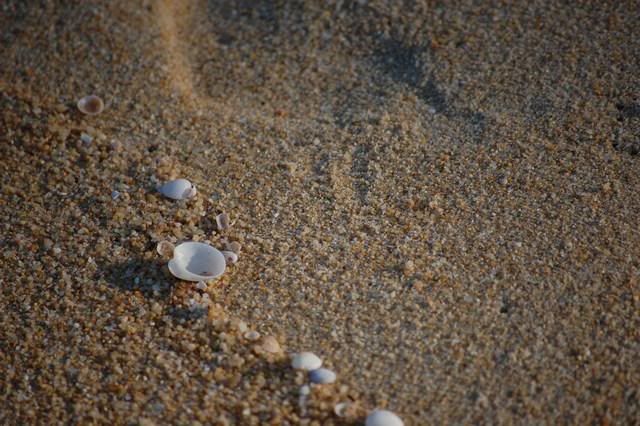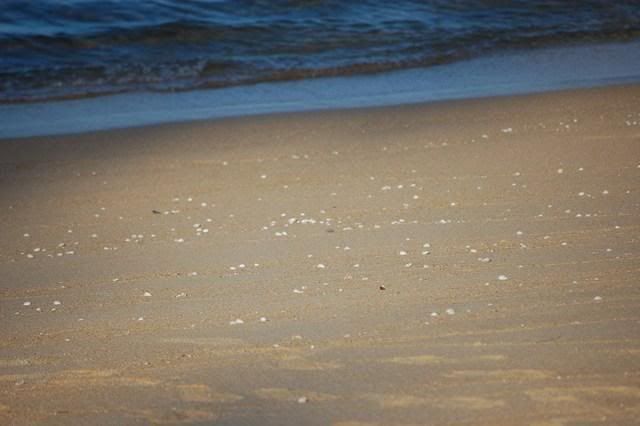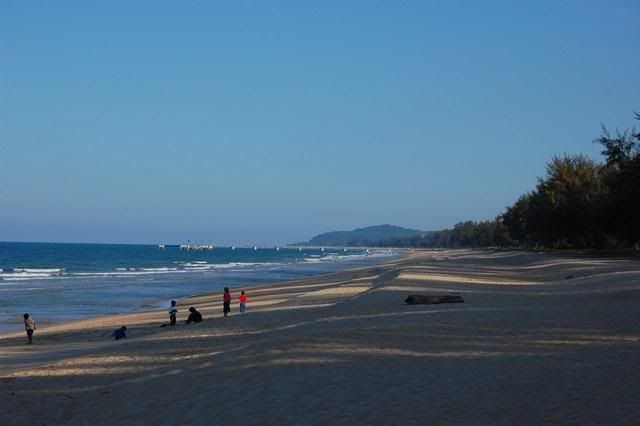 Day 5: Chemerong Water falls – Rantau Abang Beach
Next day we went on a really long trip. First to Chemerong Falls which is a few metres shy of being the tallest in Asia. We could see it starting off near the top of the mountain as we approached. However, it would take more than a few good hours just to trek to the top. There was a fairly steep incline before reaching the base, and at the base of the falls is a brand new building of sorts, which has many units which will be opened to the public in the future, much like chalets. There are a few small 'rapids' within easy reach from the carpark, a mere 3 min walk.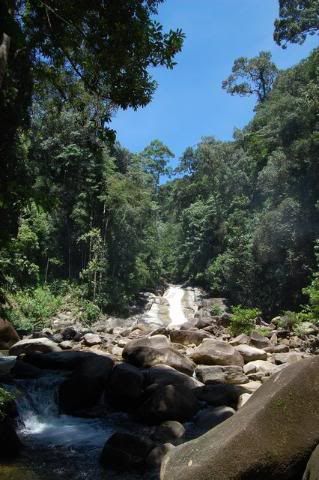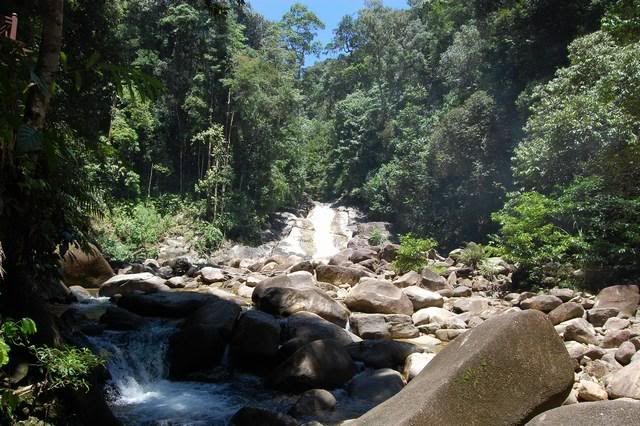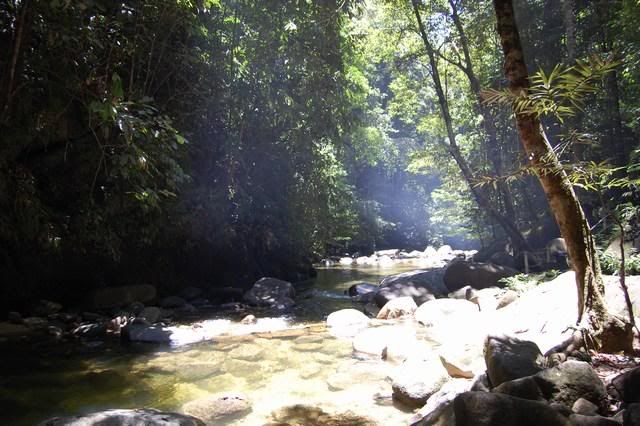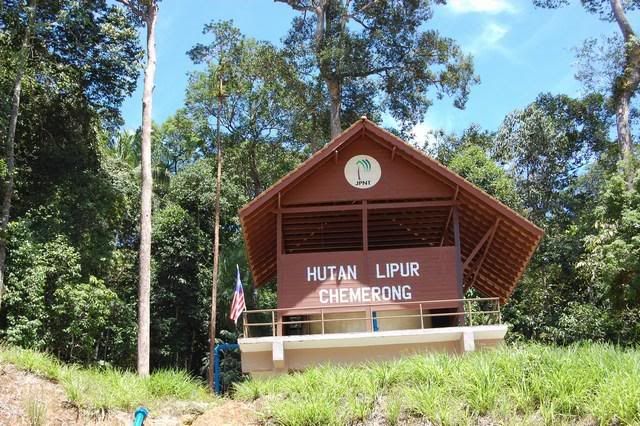 After having a dip in the falls (really cold waters, and very clear), we set off for Rantau Abang beach. This beach used to be frequented by the turtles, but these days, not any more.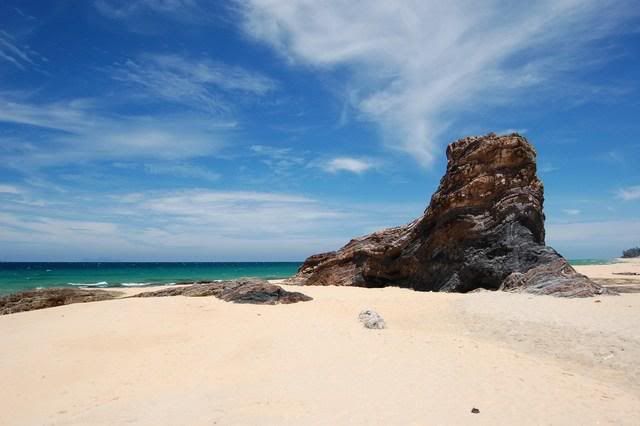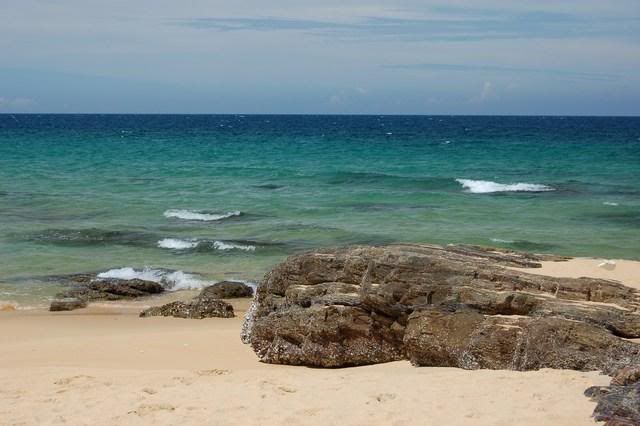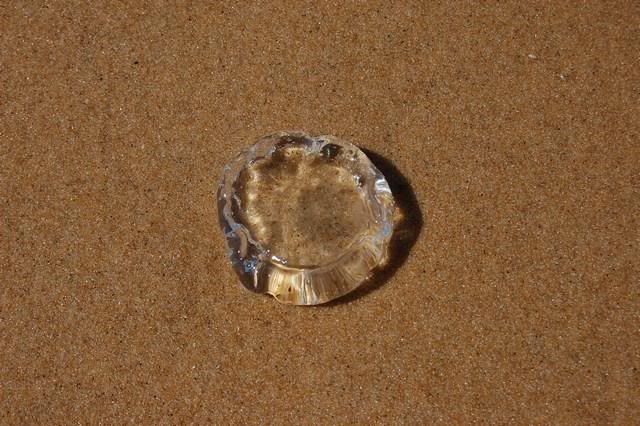 Astonishingly clear jelly fishes get washed up on the shore.
Next we headed back to the Hotel, but not before stopping over at the Tanjung Bidara Lighthouse. Kind of a let-down, it really gave M1 a good going, it might have been a 40-45 degree slope for about 20 metres.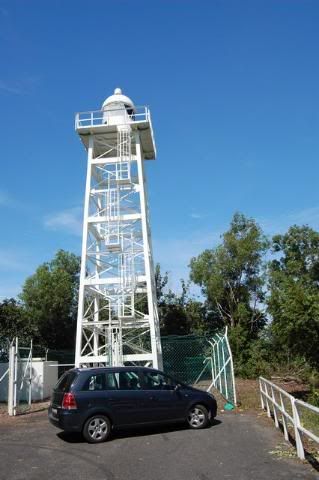 Day 6 Kemasik Beach – rest & relax.
Kemasik Beach was only about 3 km away from the Hotel. Spent the late morning there.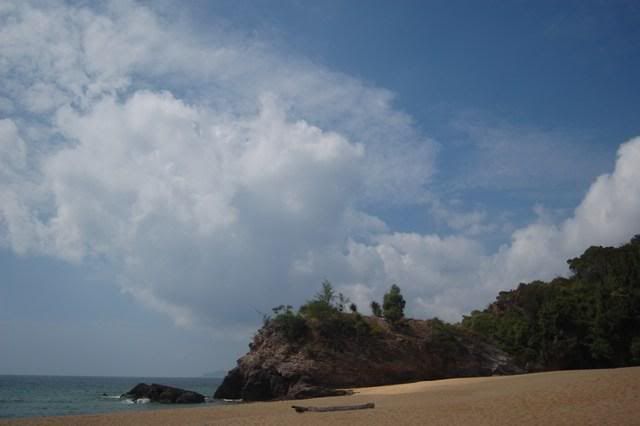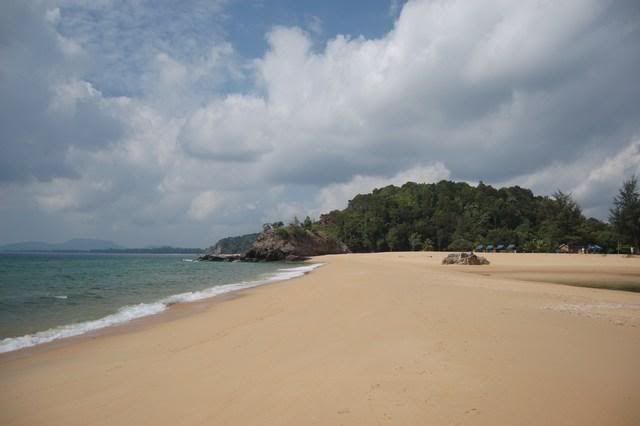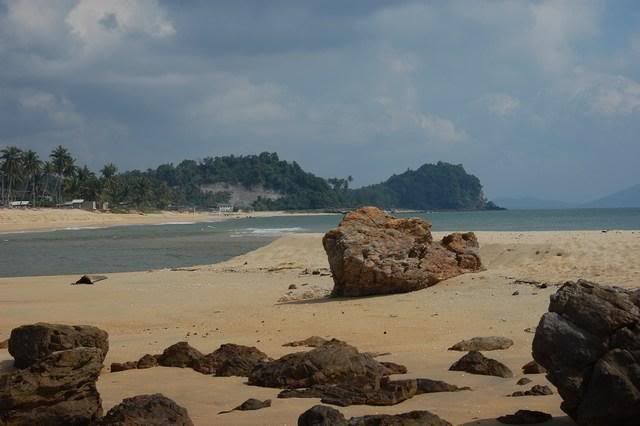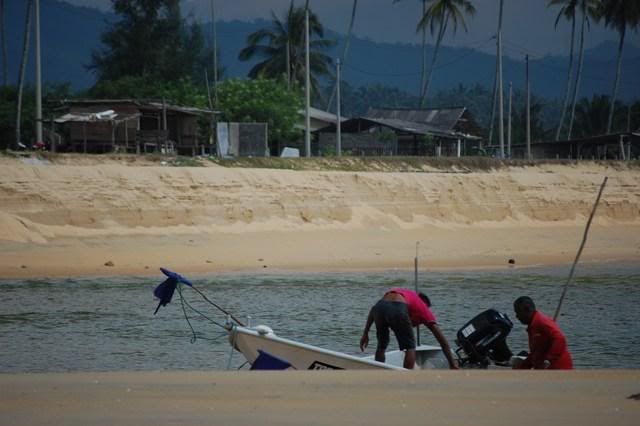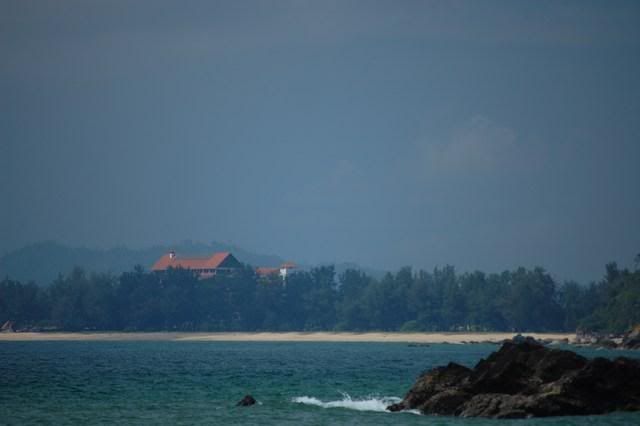 The hotel can be seen from this beach.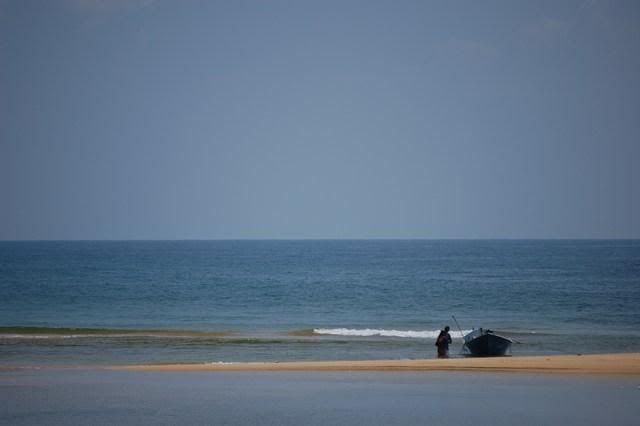 Day 7 Kijal – Kuantan – KL
Stayed at Somerset Bukit Ceylon. Nice place.
Day 8 KL –Malacca (lunch) - Singapore
Had lunch in Bei Zhan in Malacca before heading back to Singapore.
Now, I really need a vacation….