Found a safety feature on the 205W. While on the move, you want to change the setting, it will show you this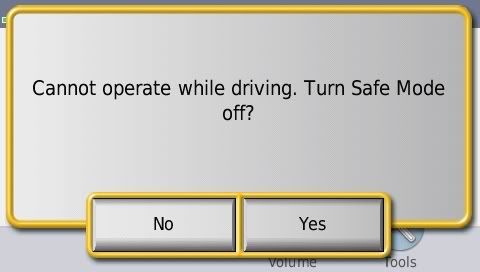 Before everyone goes ga-ga over the trip log feature in the 205W, you may want to know this.
The Trip Log feature on the 205W is starting to irritate me. It is a Trip Log and not a Track Log. The Trip Log feature is permanently ON, but you can choose to HIDE or SHOW. If you choose to SHOW, it will show all the past trips the device memory can take. The trip logs marked out the roads in light blue.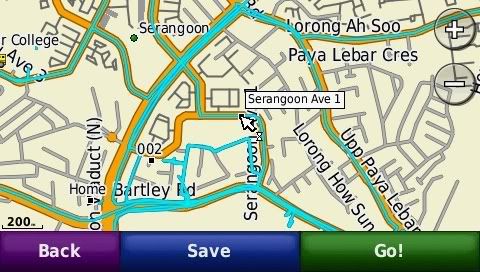 So this Trip Log is very different from the Track Log, found the the handhelds such as the etrex or GPSMAP series. In the handhelds, each track can be individually logged, and recalled. Furthermore, different colors can be chosen to differentiate each track.