Chamang Waterfall, Bentong
From MalsingWiki
Location: Bentong, Pahang.
N3.50951 E101.85828
Popular haunt with the local folks. It is also not that far from Kuala Lumpur. Its waterway have also been used for watersport like kayaking. But visitors must be aware of the strong undercurrent induced by the fast flowing water. Accidents have happened.
Some parts of the rocks are marked as danger zone.
---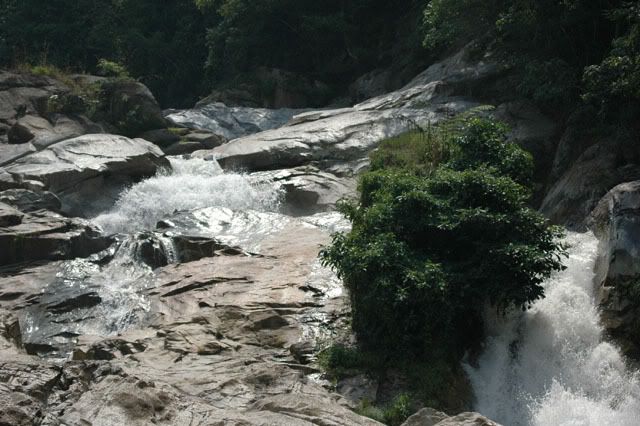 ---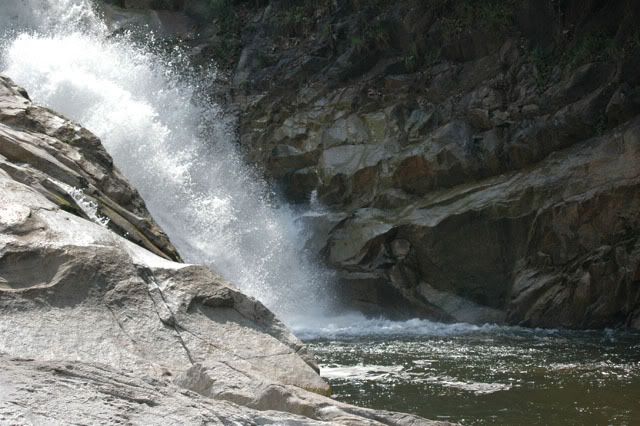 ---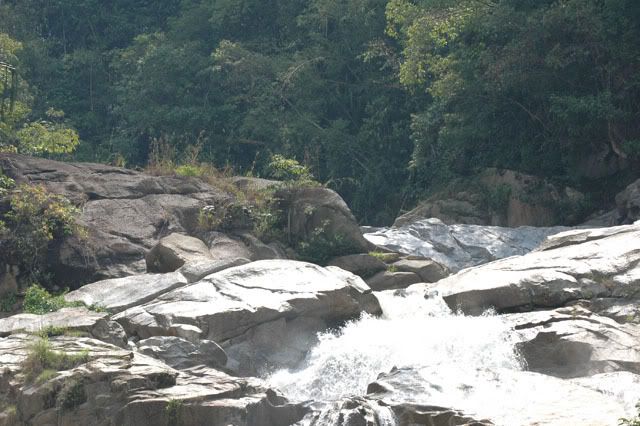 ---
The more level waterway is more popular with visitors. Sport kayaking is usually held at this area of the fall.
---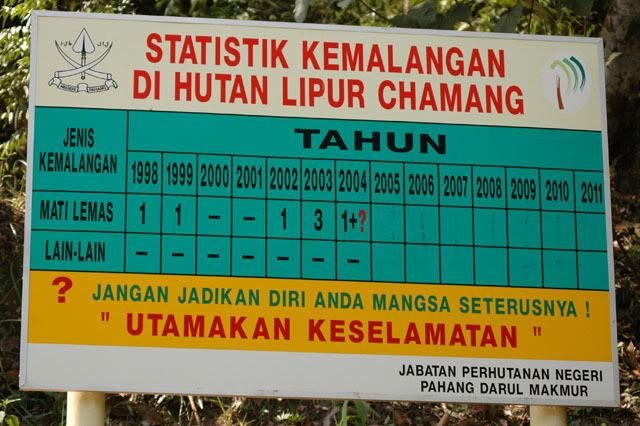 Statistics shown to the public to remind of the ever present danger.
---